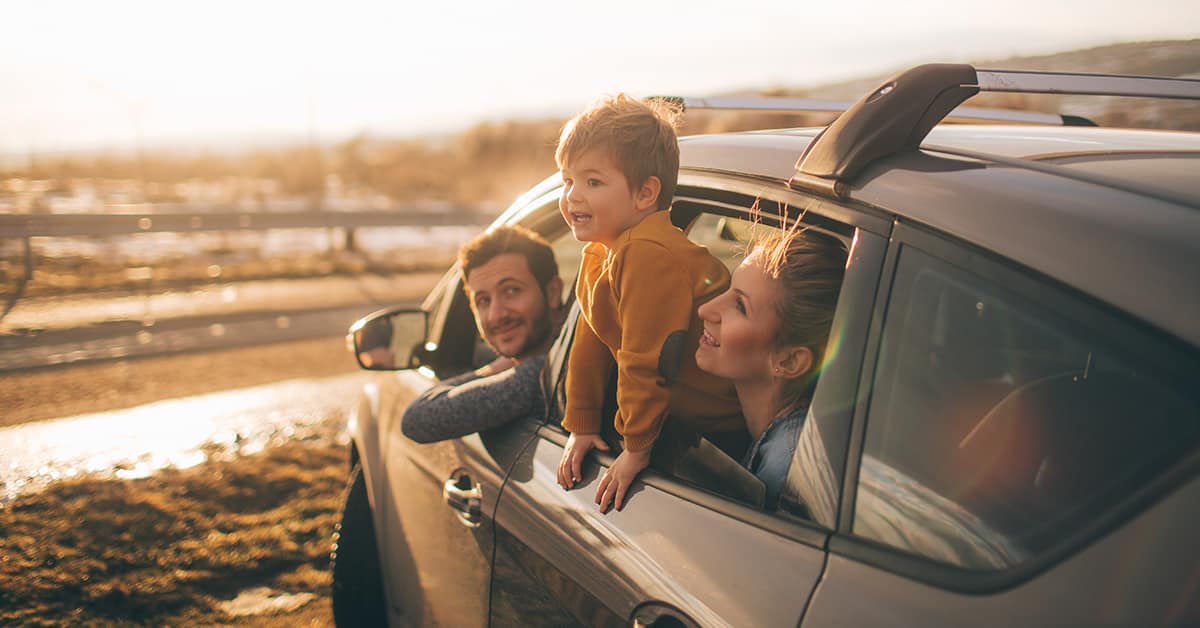 Decadent Day Trips You Can Take From Shoal Creek

At Shoal Creek, we provide our residents luxurious living within our pristine gated community. But there's more here than meets the eye. In just a short drive from the Birmingham area, you can find troves of interesting places and things to see and do. Our state is full of wonders, and Shoal Creek is centrally located to so many of them. When it's time to step out and try something new, there are so many day trips at your fingertips.

In this blog, we've put together a list of some of our favorite local attractions that make for an amazing day trip. From history to music to natural wonders, there's something for everyone to enjoy—meaning even more ways to "get away every day"!
DeSoto Caverns in Childersburg, AL
With over 15 unique attractions, live entertainment, artisan demonstrations, and more, DeSoto Caverns is a must-have for this list of day trips. For over 40 years, they've been serving up unforgettable adventures. Go on guided cave tours or enjoy family-friendly activities. Don't forget to stop at the Cave Cafe to savor your experience!

Less than one hour away from Shoal Creek, you can visit one of Alabama's most historic caverns. It's perfect for groups, families, friends, and anyone who enjoys adventures.
U.S. Space & Rocket Center in Huntsville, AL
In the 1950s, Dr. Wernher von Braun and his team of rocket scientists transformed Huntsville into a technology center that is now home to the second-largest research park in the United States and the U.S. Space & Rocket Center (USSRC). This also includes the world-class educational program, Space Camp®, ideal for the young dreamers in the family who are always looking to the stars.
In just a two-hour drive from Shoal Creek, you can visit the Smithsonian Affiliate and the Official Visitor Center for NASA's Marshall Space Flight Center. View one of the largest collections of rockets and space memorabilia on display anywhere in the world!
Music Tour of "Muscle Shoals" 
This day trip is for our music lovers. If you're familiar with the Shoals, you know that this area might as well be synonymous with the music scene. The Shoals music tour showcases the venues and stories that put this place—and so many recording artists—on the map. Whether you're a rock n' roll lover, a blues aficionado, or a pop fan through and through, there's something to discover here for everyone.
If you want to experience the Shoals, take this one-day tour of tunes. You'll transcend into the history of music recorded here since the 1960s, and the recording studios where it all happened —and still happens to this day! Here's a list of stops on the infamous music tour. 
FAME Recording Studios in Muscle Shoals

3614 Jackson Highway in Sheffield

Cypress Moon Studios in Sheffield

Alabama Music Hall of Fame in Tuscumbia

W.C. Handy Museum and Birthplace in Florence
Dismals Canyon National Natural Landmark in Northwest AL
Designated a "National Natural Landmark" in 1975, Dismals Canyon is an 85-acre, privately owned and operated nature conservatory. Perfect for our adventurers and nature enthusiasts, this incredible landmark is located in Northwest Alabama, just a couple of hours away from Shoal Creek's own lush Double Oak Mountain. 
Try the guided night tours when the canyon lights up with tiny bioluminescent creatures called Dismalites. These "glowworms" require a select habitat to survive and are unique to only a few places on Earth. They are also close cousins of the rare glow-worms found in Australia and New Zealand. No matter how old you are, they're guaranteed to dazzle.
Lowe Mill Arts & Entertainment in Huntsville, AL
For our art enthusiasts, take a day trip to Lowe Mill ARTS & Entertainment. Known as the largest privately owned arts facility in the southern United States, it focuses on the visual arts and is located in a huge historic factory building that has been redeveloped to include:
152 working studios for over 200 artists and makers

Seven galleries

A theatre

A community garden

Performance venues
Visitors are encouraged to take advantage of their open-door policy. If you see a studio with an open door, please walk in, talk with the artist, watch them work, and learn something new.
Alabama Safari Park in Hope Hull, AL
Looking for fun for the whole family that's less than two hours away? For our animal lovers, we've found just the spot! Visit the Alabama Safari Park, where you can spend time with the resident animals. Observe them from your vehicle on the 350-acre safari drive-thru or explore the village walk-thru, where you'll find ring-tailed lemurs and kangaroos.

You can visit the adventure aviary and even feed the giraffes, and don't forget the petting zoo where you can get up close and personal with your favorite farm animals. Also, new for 2022, experience a behind-the-scenes sloth encounter!
Never Run Out of Adventures
One of the most attractive aspects of life at Shoal Creek is that you can create a place where you can get away all while right at home. And for those weekends when you want to take the family out to experience something new, exciting, and enriching, you're surrounded with virtually never-ending opportunities. Explore the possibilities at Shoal Creek—and create new memories every day.
Shoal Creek: Enjoy Luxury Living All Around You 
Shoal Creek, the premier luxury neighborhood in Birmingham, Alabama, offers a gated community showcasing immaculate landscapes and custom-designed homes surrounding a world-class golf course. Our community is also located near unique attractions, rich history, and interesting places where your next adventure awaits! To schedule a visit, call us at (205) 991-4653 or contact us here.