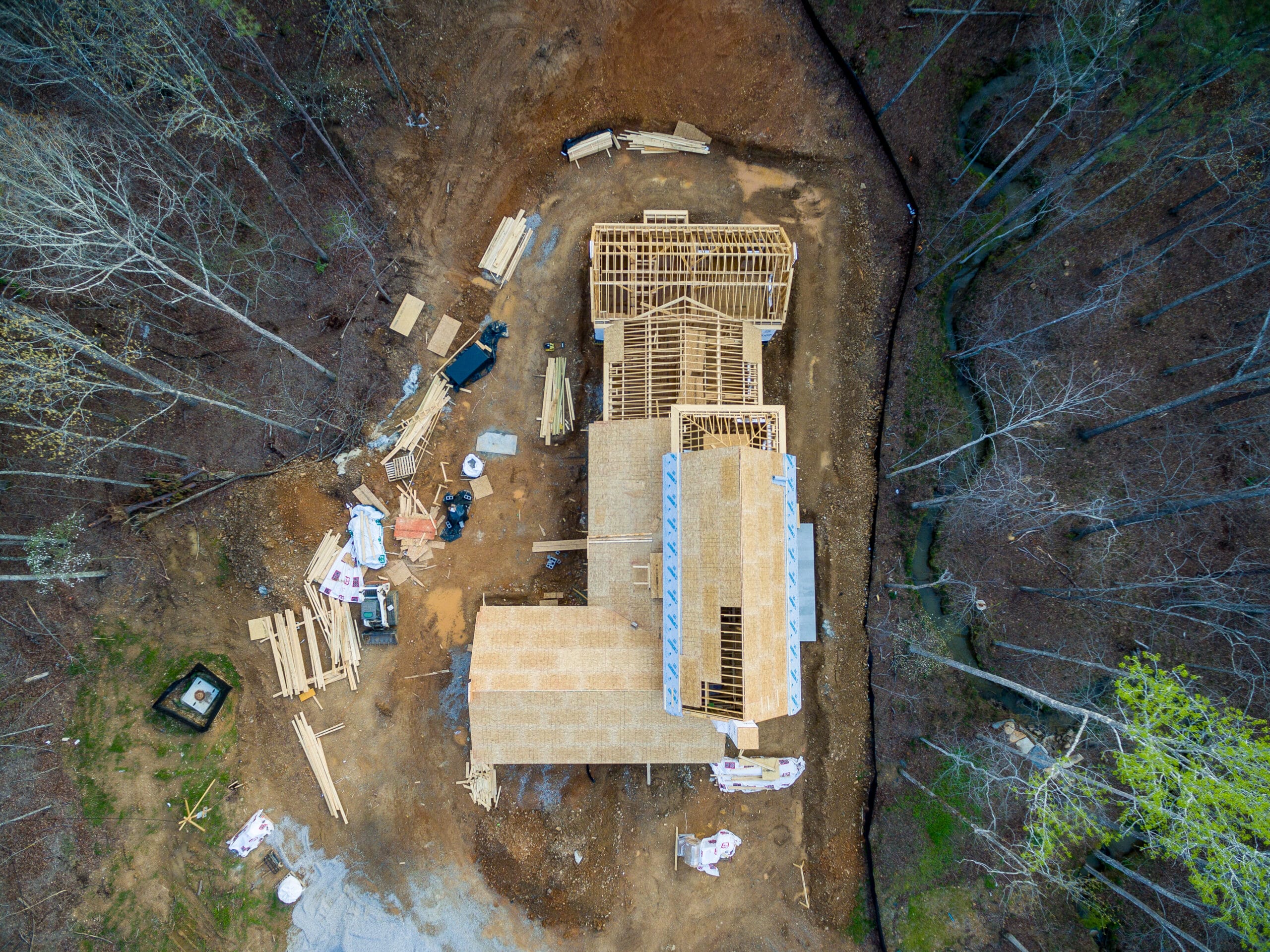 Building a Custom Home in Birmingham, AL: A Step-by-Step Guide

Are you wanting to build your dream custom home in Birmingham but unsure how to get started? 

If you're at the point of your life when you're ready to build a custom home, then you have a secured lifestyle, distinct design tastes, and unique needs for you and your family. And with all that's going on in the world, there's no better time to create your own safe haven for your family and make your move in a luxury neighborhood feel like an escape from the chaos of everyday life.

However, building a custom home is no easy feat. Even if you're financially ready, it can feel like an overwhelming and confusing process when you don't know where to start. You're not alone! Many people who are interested in building a custom home often end up buying an already-built home solely for convenience. But with this simple guide, you should feel comfortable and confident to build the home of your dreams! 
Building a Custom Home From the Ground Up
At Shoal Creek, we recognize that this process can feel intimidating. We love to walk potential homeowners in our community through a simple, step-by-step guide of how to build a custom home. We're sharing this typical building process with you in hopes that you feel more confident about pursuing your own custom home dreams.
MAKE A PLAN
The beginning of the custom home-building process starts before you ever look at a property lot or architectural design element. Understanding what you're looking for in a dream home and how to attain those goals will result in a smoother building process. Doing this on the front end will give you a clear vision to follow during your search for the perfect custom home. 
When you plan the logistics for your custom home ahead of time, you'll be able to continue in the direction, timing, and the desired style that you have already set.
Do your research.
No one has the expertise to build a custom home without the experience, research, and time it takes to learn the process of building a residential property. This research can take the form of touring completed homes, evaluating costs, and looking up the areas that you'd like to live in. Talk with someone who lives in their own custom home. Also, consider your preferences for architectural style and design. All of this information will help you make informed decisions.
Consider your budget.
Creating a budget is a critical step in your planning process. Look up budget estimates for potential lots, floor plans, and design elements. Knowing what you can afford will allow you to make wise decisions when it comes to building your custom home.
Create a timeframe

.
Building a custom home is a significant task that demands a lot of your time, effort, and money. During your planning phase, try and create a timeframe that you would like to start and finish building your custom home. For example, is there a major life event to plan around? From having a child beginning kindergarten to a teenager graduating high school, life events will shape your timeline. Considering where you would like to live during the transitions of these life events will help you build a timeframe that's right for you and your family.
DESIGN YOUR DREAM CUSTOM HOME IN SHOAL CREEK
When it comes to your dream house, there's a reason you're choosing to build a custom home. Being able to design your home to your preferences is one of the most significant advantages of custom-built homes. Knowing what details you would like in your custom home helps you get a vision for what type of life you want to live. Get inspiration from the internet, television, magazines, already built homes, interior architects and designers, and your ideas. 
Next: make a vision board with these ideas! Outline your preferences for your custom home and its architectural style, room function, design elements, product features, and lifestyle requirements. Then, decide on your home's size, number of rooms, layout, and special features. Each of these decisions is an excellent place to start before the building process.
ASSEMBLE YOUR CUSTOM HOME-BUILDING TEAM
A great place to start when assembling a qualified team to help build your custom home is through referrals. To find the professional help that you need, start by asking any and everyone for recommendations. A good start includes local realtors, lenders, architectural or building associations, or friends who have recently bought or built homes.
Your building team will include a licensed architect and general contractor. Working with an architect will help bring your ideas to life. 
Additionally, you may want to hire specialty professionals, such as an interior designer. Often, partnering with a decorator or interior designer from the beginning can help you stay on schedule when picking out things such as your light fixtures or paint colors. Another specialty professional to consider is a landscape architect to meet your needs for your home's outdoor living spaces. 
At Shoal Creek in Birmingham, we can help take this burden off your shoulders by pointing you to world-class home builders, that our residents have used, loved, and recommended to our future homeowners.
SELECT A LOCATION AND LOT
Selecting the right location and lot for your custom home can feel like a lot of pressure. The first thing that you want to do is find the area that you like. Decide if you'd rather live in the suburbs, a remote private lot, or nearer to the city. Highlight some neighborhood communities that interest you, and start there. 
When evaluating a property lot, there are several factors to consider. 
Evaluating the terrain of the lot – is it hilly or flat? Are there many trees, or is it exposed to the sun? How will the elements you desire in a home work on that property? Will it accommodate the basement you've always wanted or the outdoor space for the pool? Is the property lot the appropriate size for your home layout?
Other factors to consider are privacy, the closeness of neighbors, and the view that the property has. Also, consider what utilities are present in the area. If you're looking for a beautiful, private lot surrounded by nature in an exclusive luxury community, then Shoal Creek is the place for you to begin your search.
THE BUILDING PROCESS FOR A CUSTOM HOME
Once you purchase your lot, create a team, and your architect designs the perfect floor plan, it's time to break ground on your new home. The building process for custom homes can be affected by your team, seasonal changes, or other external factors. 
While there are responsibilities that you have as a homeowner during this season, most of the work done will be from your team. There are a few things for you to keep track of before and during the construction phase of the building process.
These things include: 
Checking on your contractor's insurance policy

Ensuring your builder has the correct building permits

Keeping your payments on time

Confirming that your contractor is scheduling the proper inspections needed.
FINAL STEPS OF THE CUSTOM HOME-BUILDING PROCESS
This last phase in the building process includes reviewing your finished home with your contractor, and then moving in! 
Once your contractor completes the actual construction part on your custom home, they should clean up their materials, and promptly "get out of your way" with your final approval.
The process of making your new custom-built house feel like home is a reward in itself for the months of dreaming, building, and waiting.
Having a custom home that you treasure is worth the involved building process. When you have the right people on your building team, you'll end up with a home that you love.
SHOAL CREEK: BIRMINGHAM, ALABAMA'S PREMIER LUXURY COMMUNITY 
Shoal Creek is the perfect location for your beautiful custom home. With amazing amenities and located in the foothills of the Appalachian Mountains, our gated community is where luxury meets nature. 
Come explore Shoal Creek. It's full of possibilities. Call us at (205) 991-4653 or contact us here.