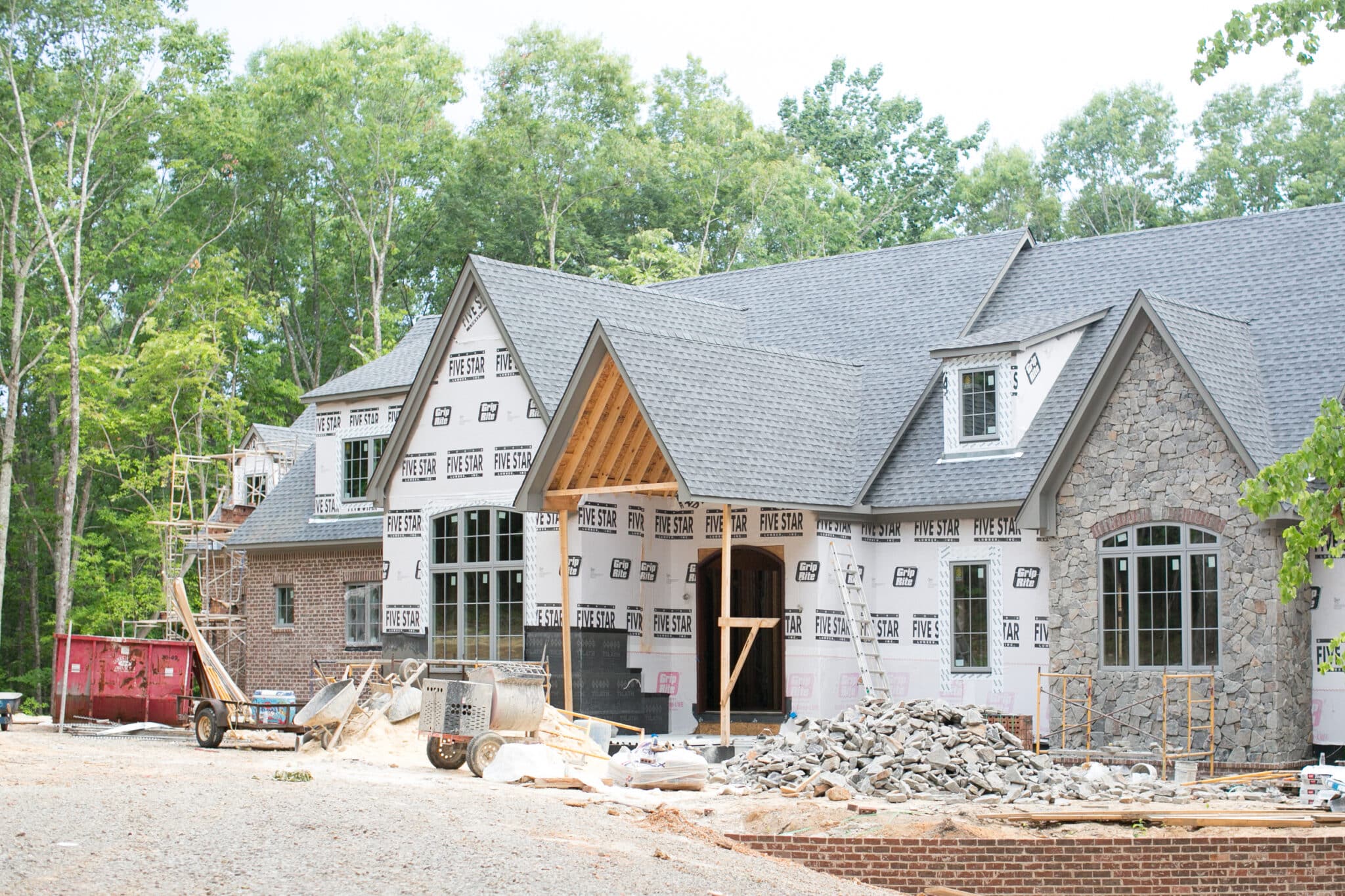 5 Practical Tips for Building a Luxury Custom Home

After many years of contemplation, you've finally decided that now is the time to build your dream home! If you're embarking on the process of building your own luxury custom home, then you are in for an exciting, rewarding journey.

However, many obstacles can occur when in the building process. While the end result is satisfying, you must be intentional about the process of completing your dream custom home.
5 Tips for Building a Luxury Custom Home
At Shoal Creek, we understand the complexities of bringing a luxury custom home to life. As you follow these tips, you're sure to have a smoother building process for your exceptional, luxury custom home.
1. Be Generous With Your Timeline
More often than not, building a custom home takes significantly longer than expected. Even with the most meticulous planning, it can be challenging to foresee sudden problems and issues that may arise. On average, you can expect your home to take around 10 to 16 months to complete. With that in mind, you need to plan your temporary living arrangements, storage options, and any other logistical considerations in the interim before your forever home is ready for you!
2. Think Long-Term
Of course, you'll have a million ideas for your luxury custom home – from the front door to lighting fixtures to your floor plan. As you examine the aspects of your home, you need to recognize your present circumstances and your future lifestyle.
Acknowledge where you spend the most time now and potential accessibility options for the future. Considering room placements, especially the master bedroom, laundry room, and kitchen, are crucial to having a functioning floor plan that meets your needs.
3. Be Proactive About The Details
The best way to organize your thoughts on your custom dream home is to make a list. Go through and write down everything you can think of that you'd like to have in your home. Start with the basics: number of bedrooms and bathrooms, architectural style, home layout, and furniture. Then, move on to more specific design details, like your wants for your master bathroom, home office, wine cellar, and other luxury custom home features. Our tip: don't forget the storage space!
Having all of these things written down can help you articulate your priorities to your builder and keep you on track for making decisions on time.
4. Facilitate a Relationship With The Experts
You aren't in this process alone! While many homeowners focus on assembling their custom home building team, many don't concentrate on keeping open communication with them throughout the process.
You'll want to facilitate a good relationship with your builder based on open communication. Additionally, your general contractor, licensed architect, and specialty professionals will all work together to help your dreams come to life. As you invest in your team, they will enjoy helping you create your ideal luxury custom home.
5. Do Your Part
When building a luxury custom home, you want a hands-on approach that will make life easier for your building team. It's normal to have many questions about building a custom home. Set up an initial meeting to go over all of your questions and concerns.
Make your design selections early, and have a system of communication. These tasks can help the building of your custom home remain on a tight timeline. With so many moving pieces in the home building process, you want your wants and needs to be clearly identified and consistent so that your team can create your perfect luxury custom home!
---
Shoal Creek: The Perfect Location for a Luxury Custom Home
We love guiding homeowners through building a custom home from the ground up. With incredible amenities and a breathtaking location in the foothills of the Appalachian Mountains, our gated community is where luxury meets nature.
Come explore Shoal Creek. It's full of possibilities. Call us at (205) 991-4653 or contact us here.