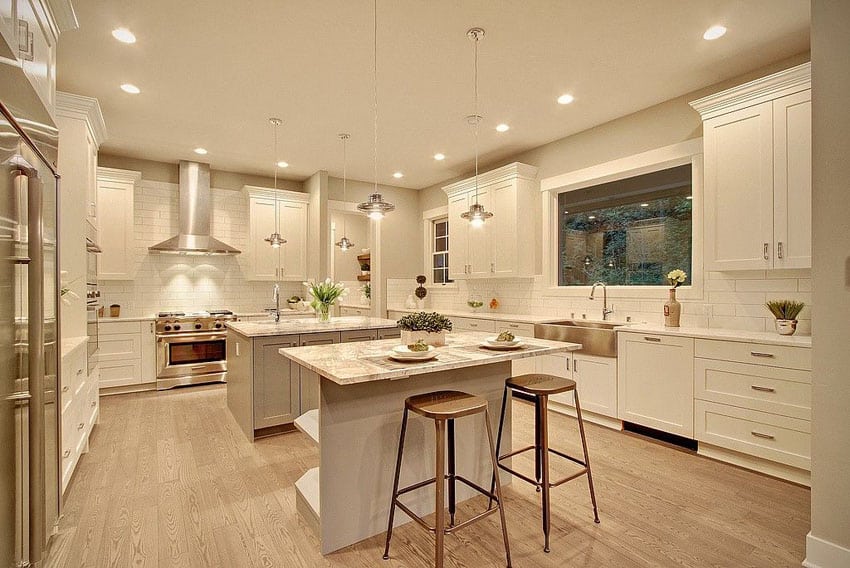 5 Luxury Kitchen Trends for Your Custom Home in 2021

With 2020 being the year of quarantining with your family, a plethora of Zoom calls, and working remotely, your kitchen has likely gotten more action than usual. For many of us, the kitchen wasn't only where you prepared food, but a classroom, home office, and the hot new spot where you perfected your quarantini for a virtual happy hour!

The kitchen is the center of your home, and after spending so much time at home last year, your luxury kitchen deserves an upgrade! 


2021 Luxury Kitchen Trends for Your Custom Home 

At Shoal Creek, our residents pride themselves on the luxury design features that accompany their exquisite custom homes. Regardless of your custom home's architectural style, you can find ways to incorporate the latest trends into your luxury kitchen. 
Check out these seven kitchen trends that interior designers predict for luxury custom homes this year.
1. Double Islands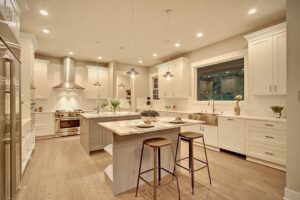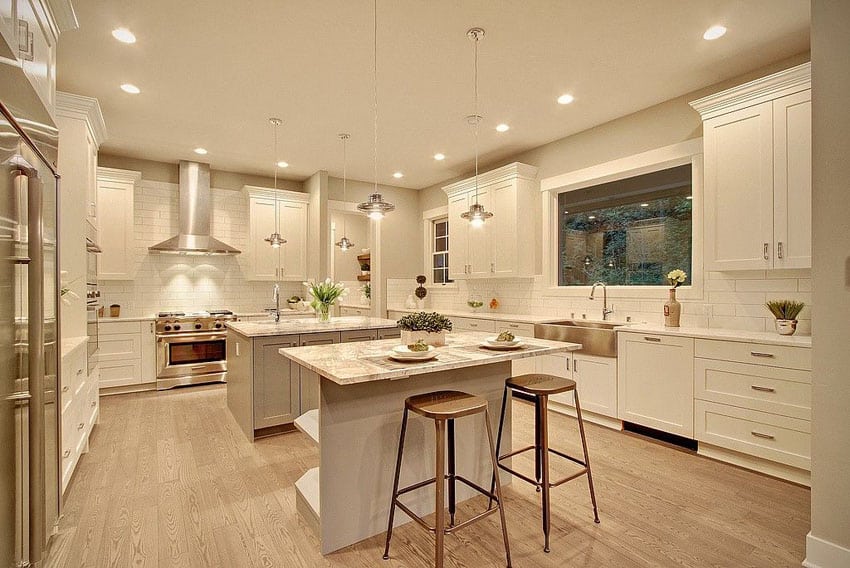 Islands have remained a consistent trend for luxury kitchens over the last several years. Not only does an island add prep, storage, and dining space, but it also displays unique character in your kitchen design. This year, the trend has moved to include double islands – a pair of islands that work as a unit to bring luxury in an expansive kitchen. Additionally, multi-level islands are trending, as they can increase visual appeal as well as functionality. 
2. Energy Efficiency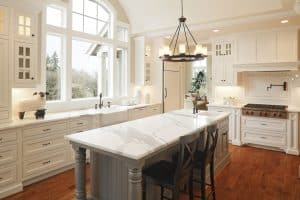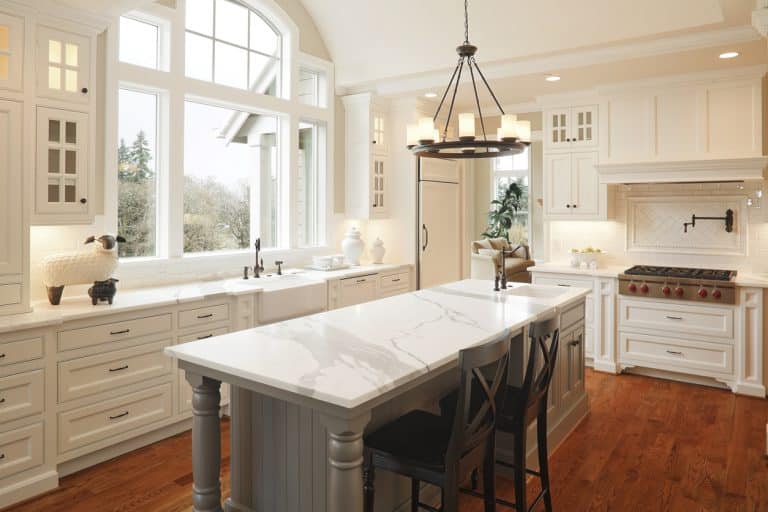 Being environmentally conscious and investing in energy-efficient products is in – and we don't expect this trend to go anywhere anytime soon. More and more homeowners choose design styles, appliances, and materials that are ethically sourced, energy-efficient, and good for the environment. 
Some of the more popular ways to accomplish this goal in 2021 include installing energy-saving window panes, utilizing natural materials such as wood and unlacquered brass in your kitchen design, and investing in smart technology appliances.
3. Clean-Lined Cabinets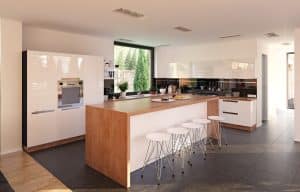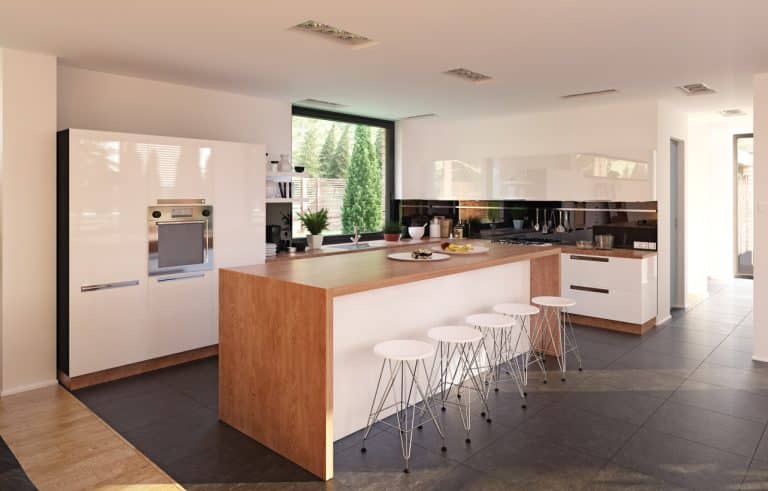 Minimalism is a design style that will continue in 2021, interior designers assert for the upcoming year. This year, clean-lined cabinets without handles are on-trend for a sleek, seamless look. With technology advancing, cabinets can now have push-open features, ridding the need for bulky hardware on your cabinetry. 
With clean-lined cabinets, your luxury kitchen will have a streamlined appearance that highlights the elegance of your home.
4. Wood Finishes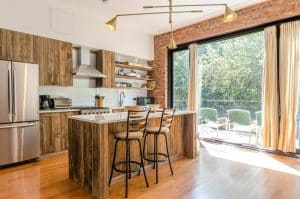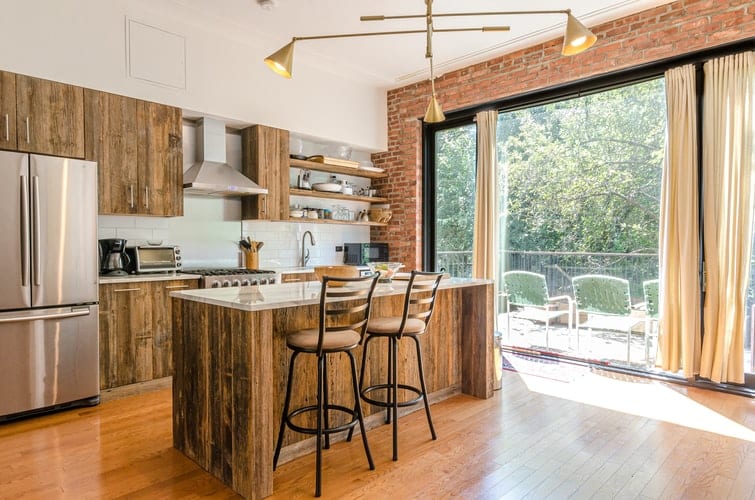 As homeowners gravitate to more warm tones, natural wood finishes are increasing in popularity. Possibly as a result of spending so much time at home last year, there is a trend to make the kitchen feel even more cozy and the centerpiece of your custom home. With wood finishes from subtle-grained ash to walnut, wood finishes for your cabinetry is a must. Some homeowners have even incorporated reclaimed wood into their luxury kitchen designs.

5. Designer Butler's Pantry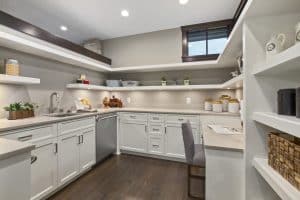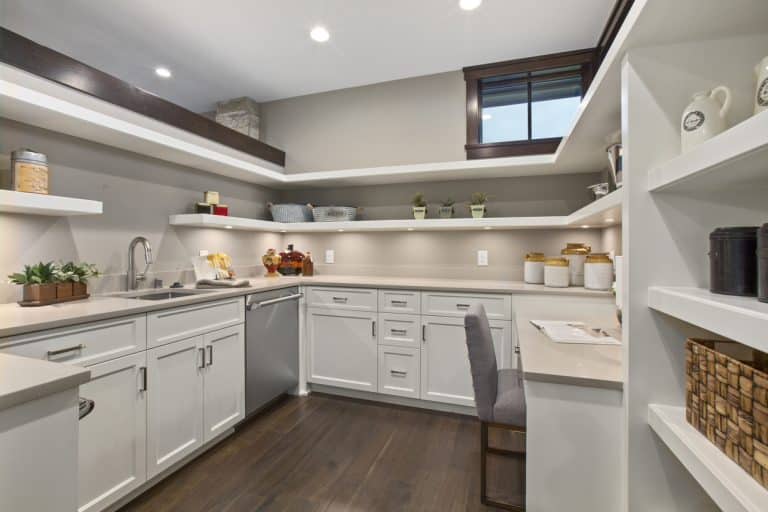 In any custom home, you must consider both practicality and beauty in your interior design choices. For the luxury kitchen, a pantry is a necessity for you and your family. However, a well-organized, beautiful walk-in pantry is a must-have this year. Having a spacious butler's pantry can give you the space you need to make your kitchen aesthetic clean, tidy, and extraordinary in design.
6. Dark Colors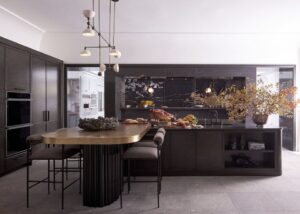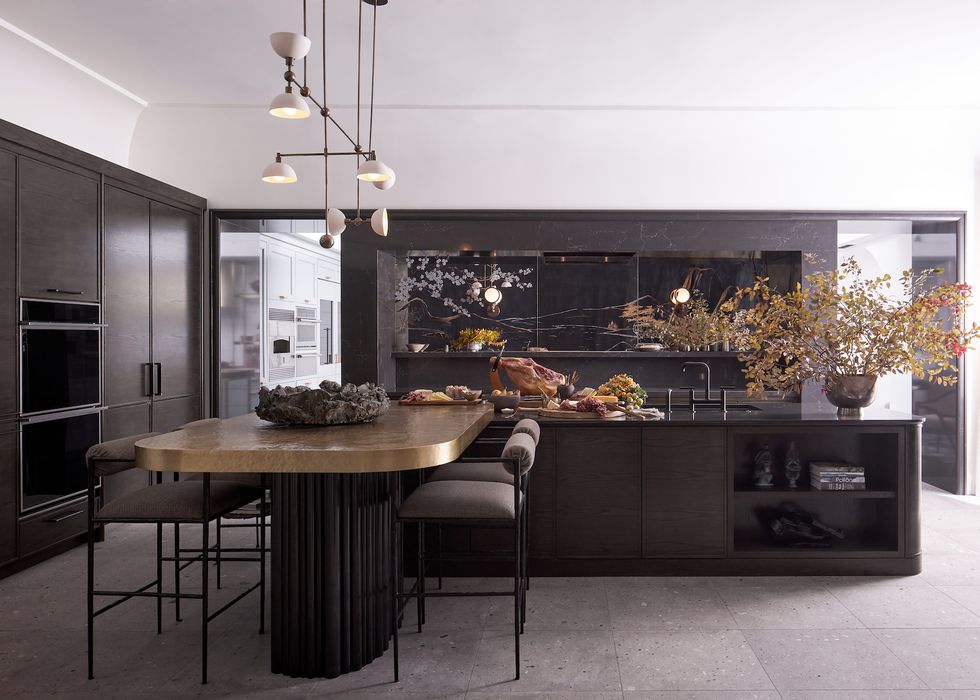 For the record, it does not appear that an all-white look is going out of style any time soon. However, this year there is a substantial movement to dark colors in a kitchen. With deep blues and blacks, dark woods, and shaded countertops, homeowners can create a more dramatic, moody aesthetic. Additionally, these dark colors contrast nicely with bright features, natural elements, and multiple textures. 
Embrace Custom Kitchen Trends in 2021
Now that 2021 is here, it's time to embrace the kitchen as the heart of your home. Including these trends in your luxury kitchen can take your custom home to the next level and enhance the beauty of your home as a whole.
Shoal Creek: Where Luxury Meets Nature
Shoal Creek, the premier luxury neighborhood in Birmingham, Alabama, is the perfect place to build your custom home. To schedule a visit, call us at (205) 991-4653 or contact us here.