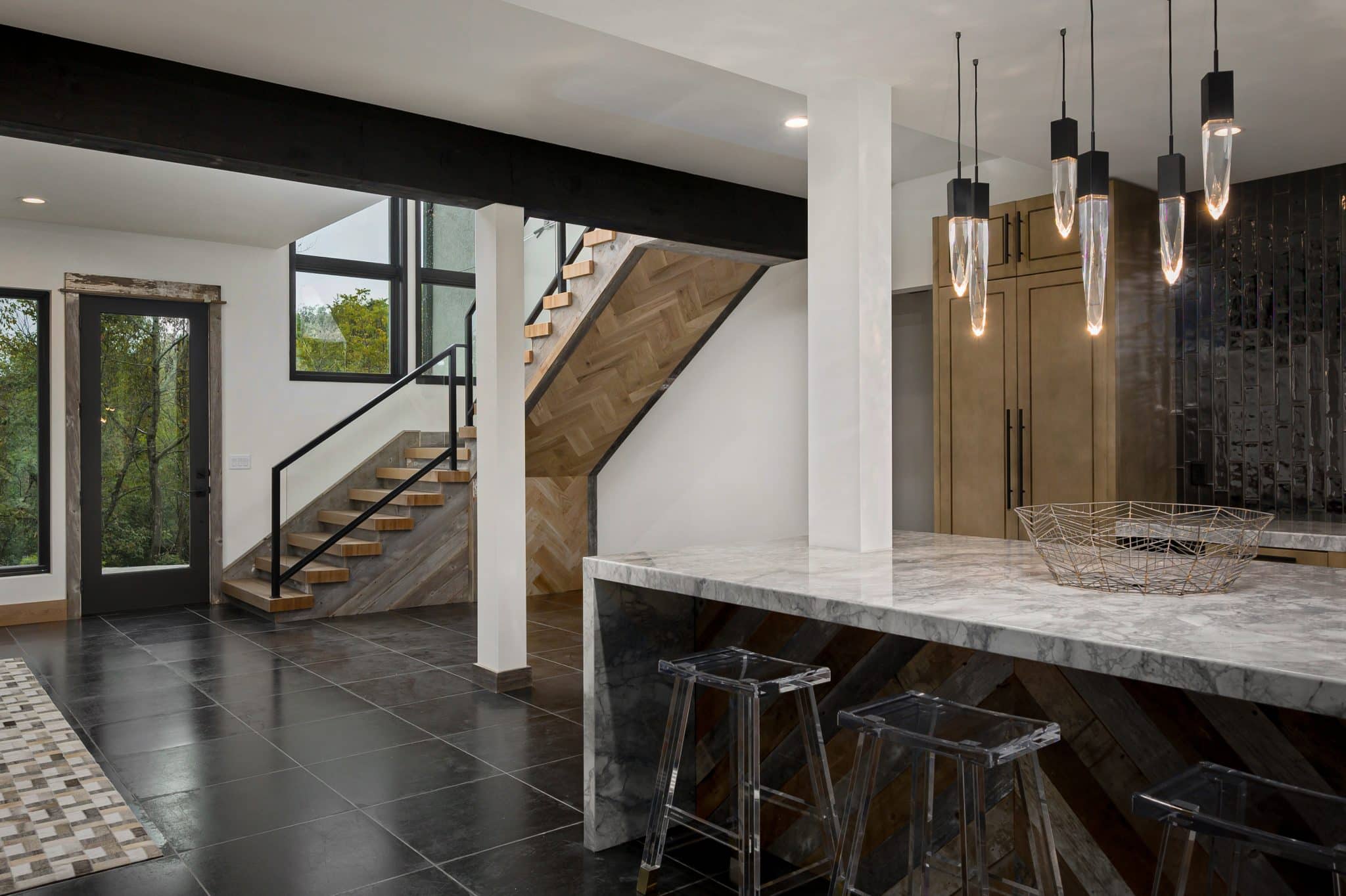 25 Apr

Shelter & Sophistication: Luxury Basement Inspiration

You've found the home of your dreams here at Shoal Creek, living in luxury and leisure. Most importantly, you've found your forever home. Now you can finally make each room reflect everything you've ever wanted. Whether you've lived here for years or are just moving in, your home can always be a work in progress—and that includes the basement. 

That's why, today, we're going to discuss decorative inspiration for your basement. More than an extra room or afterthought, the basement is a kind of Wild West zone where anything your heart desires can go. Above all, it's an extension of your home and your vision. 
Your Basement Is Part of Your House, Too
When it comes to interior decorating and renovations, many families leave the basement for last. Some never even get to the basement in the initial planning stages. At best, they may use it as storage or an area where the kids can ride their bikes indoors. 
But your basement is part of your house, too. Moreover, basements give you an entire floor to turn into whatever you wish. From man caves to hobbies to offices, our team here at Shoal Creek has seen amazingly inspirational basement ideas over the years. Let's take a look at some of our favorite luxury basement ideas. 
The Office Basement
Work from home—now known as WFH—has become mainstream ever since COVID first forced us indoors. WFH has conflated the office with our houses, posing a big challenge in drawing a line between work and family time. 
Perhaps you've claimed all other rooms for other purposes. Or perhaps you're simply looking for a way to make your WFH space fresh. Either way, the basement is a fantastic and logical office space. 
It's crucial that we feel good when at work. Nothing provides us more inspiration than the idea of creating a luxury office space. We love the idea of two plush armchairs facing a broad cocobolo desk. Whether a few feet away or in a separate entry room, an L-shaped leather couch wrapped around an elegant glass table serves as the perfect waiting area—or break room. 
That's just one of many inspirations for a luxury office in your basement. The possibilities are endless! 
The Family Room Basement
Many homes—even on big, luxury properties here in Shoal Creek—forgo a traditional family room in favor of other ideas. Even families with a dedicated room upstairs often have another family space in the basement. Our inspo for the family room basement stems from the opportunity provided to take your ideas a step (or ten steps) further. 
For example, most family rooms have a TV. The basement family room, however, can have a 65-inch Samsung with gallery artwork exhibited on its screen when it's not being used. The basement family room has enough couch space to fit five family members—laying down. The basement family room contains a wall-to-wall album collection, top-tier sound system, and tasteful minibar for refreshments and snacks. Anything you need for movies, music, and more!
More than a playroom, movie room, or bonus room, the luxury basement family room allows for maximum fun and relaxation. 
The Passion Project Basement
There's something about the basement that lends itself perfectly to creative outlets and freedom of expression. It's where kids roughhouse, men carve out their leisurely caves, and where we find the most extravagant combinations of ping pong, pool, cornhole, video games, craft taps, and so much more. So why not go all out with whatever passions fuel you?
Nothing inspires more than the idea of fully embracing leisure. The passion project basement allows you to free your mind from traditional aesthetics and interior design. In its place, we get to think of whatever delights us most, whether it be a dedicated arts and crafts room with spectacular natural light (who said a basement can't have windows?) or a private movie theater for the cinematographer in the family. 
Your
Luxury Basement Inspo
In the end, your basement doesn't have to fall under any specific category. Alternatively, it can be a combination of many things—a kitchen nook and connected dining table in one room and an office in another. Luxury basement inspo is about opening your mind to consider the limitless possibilities. 
At Shoal Creek, we strive to be a place where residents can fully embrace the American Dream. It's a gift to have a basement, let alone a basement connected to a luxury home in Shoal Creek, where boundless beauty and incredible amenities are at your fingertips. Take advantage of every inch of your home by allowing your luxury basement inspiration to run wild! 
SHOAL CREEK: ENJOY LUXURY LIVING ALL AROUND YOU 
Shoal Creek, the premier luxury neighborhood in Birmingham, Alabama, offers a gated community showcasing immaculate landscapes and custom-designed homes surrounding a world-class golf course. Our community is also located near unique attractions, rich history, and interesting places where your next adventure awaits! To schedule a visit, call us at (205) 991-4653 or contact us here.